Shipwreck Silver and Gold Ingots
Shipwreck Treasure Silver and Gold Bars
Bullion ingots from shipwrecks do not exist in great quantities—typically any given shipwreck will yield ALL known specimens of that particular style of ingot, and with the exception of the hundreds of monstrous (80-lb.) loaf-shaped bricks of silver from the Atocha, I have never heard of more than about 200 similar ingots found at once. Compare that to coin rarities, and you will quickly realize that ingots are much rarer than contemporaneous coins, and of course they are almost always more impressive.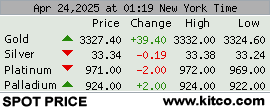 Natural gold nugget, 17.3 grams.

Attractively jagged and crude and bright in color, origin unknown.

c101416112005

$SOLD
Daniel Frank Sedwick, LLC
P.O. BOX 1964 | Winter Park, Florida 32790
Phone: 407.975.3325 | Fax: 407.975.3327
We welcome your order, want lists, comments, material for sale or consignment and suggestions.